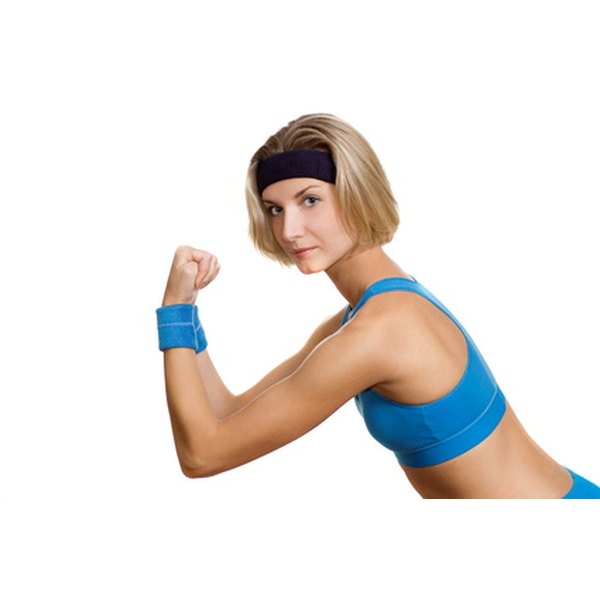 A personal trainer works one-on-one with clients in their homes or at the gym. Along with motivating clients, his tasks include demonstrating exercises, improving techniques and facilitating a healthy and fit lifestyle. According to KLTV 7 News, the cost of a personal trainer depends on the duration and the length of the training. Clients can expect to pay anywhere between $25 to $100 per hour for a personal trainer, the article states. There are ways for fitness enthusiasts to reduce costs.
Evaluate your reasons for a personal trainer. Ask yourself the question, "Why do I need a trainer?" Many people need trainers for motivation and encouragement. If the reasons aren't health related, save the money by finding a gym buddy.
Split the cost with a friend. If you require a personal trainer for a specific health reason, find a friend to work out with you. According to an article in Smart Money, more than 70 percent of personal trainers offer group sessions at a discount.
Opt for gym memberships rather than a personal session at home. Upon sign-up, most gyms offer free consultation with a personal trainer. This session is a great way to discuss health issues, fitness strategies and exercise techniques. In addition, some gyms allow you to review fitness goals with a personal trainer for a nominal price.
Participate in fitness classes taught by certified instructors at the gym. Find an unconventional time and day when the class is not crowded. This allows you to have an almost-personal session without any additional cost. Often, the instructor is available after class to answer your questions on techniques and other issues.
Look for experience rather than credentials. While a certification from the National Strength and Conditioning Association may speak volumes about a trainer's qualification, it may not be worth the investment. The key is to find someone who makes you comfortable. Get referrals, set-up initial consultation sessions, have a candid talk about goals and choose the one whose personality matches your needs.
Find online personal trainers. Some websites offer free exercise programs, diet plans and exercise regimes personalized to your health needs and fitness level. Websites such as MyHomePersonalTrainer.com allows you to set fitness goals, schedule workout routines, see exercises with videos and track progress with a free basic membership. In addition, you receive motivational support from certified physical trainers.