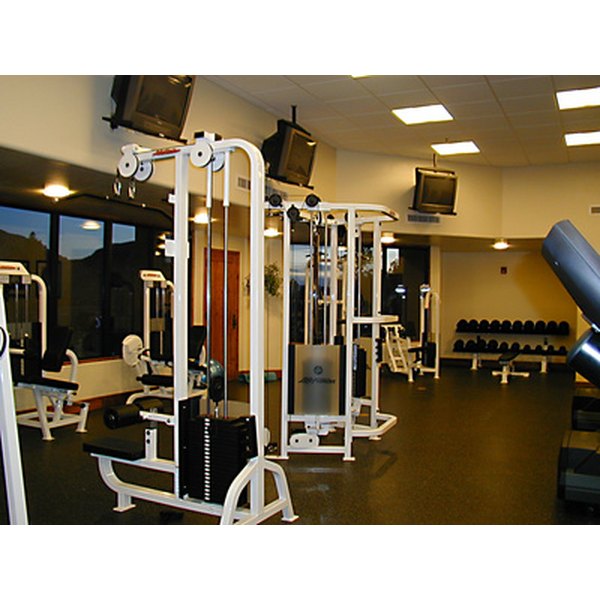 To get hired as a personal trainer in Florida you must earn a personal trainer certificate or specialty certificate through an accredited or nationally recognized program. A certification is not legally required by the state; however, most sports and fitness clubs will not hire someone who does not possess at least one certification. Many certification organizations offer workshops and online courses, such as the American Council on Exercise and the American Fitness Professionals and Associates.
Decide what kind of personal trainer you want to become. You should consider whether you want to have a specialty certification or limit your work to that of a general personal trainer. Having a special certification, such as working with people who have injuries, often increases your marketability to certain fitness clubs and groups.
Chose a certification organization from which you will take classes to prepare you for a final exam. Two such organizations are the American Council on Exercise (ACE) and the American Fitness Professionals and Associates (AFPA). The ACE offers courses and workshops in a variety of specialties. You can take courses and workshops in person at one of its Florida locations. The ACE also offers online training. Like the ACE, the AFPA also offers a variety of personal training certifications and professional development courses both in Florida gym locations or online. Certifications range from child fitness to yoga instruction.
Complete a certification course and successfully pass the exam. You will need to pay fees associated with the course and exam; however, these fees will vary depending on the course and the type of specialty certification you may seek.
Contact local gyms and clubs in your area and ask to submit your resume. You can find a list of Florida gyms in your local phone book or online at healthclubdirectory.com. Keep in mind that the more experience and certifications you have, the more marketable you may be to a gym that is looking for a specific type of personal trainer. If you are struggling to find a job that matches your certification, you may want to ask gyms in your area what types of trainers they are looking for so that you can get additional certifications and experience in the areas needed.