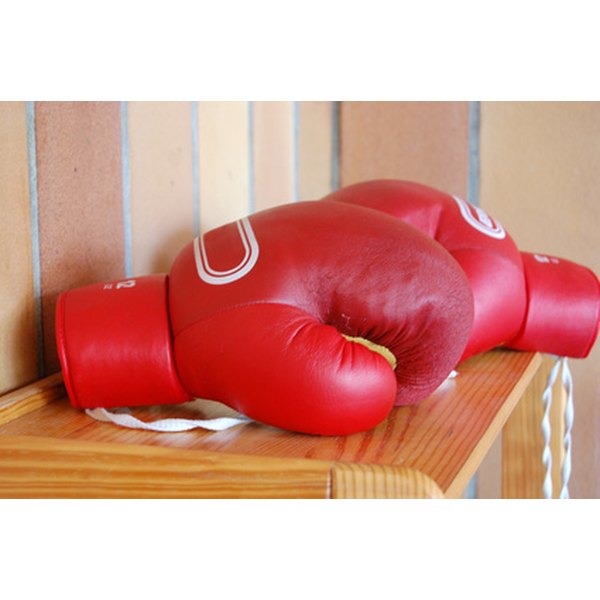 A lot of amateur boxers first become interested in the sport for its health and fitness benefits. Feeling more healthy can become a motivator to push the boundaries, step in the ring and spar with another person. The adrenaline rush can be intoxicating enough to encourage a boxer to want to go further and take boxing on as a career. Amateur boxing is a global sport. USA Boxing oversees the sport in the United States and handles certifications.
USA Boxing
Since 1888 USA Boxing has governed amateur boxing in the United States. It is a division of the International Amateur Boxing Association. Amateur boxing matches are sanctioned by the USA Boxing Committee. All participants in a boxing match, including the boxers, coaches, officials, and physicians, have to be registered with USA Boxing. Although based in Colorado Springs, Colorado, Local Boxing Committees, affiliates of USA Boxing, are present in every state.
Boxers
Boxers register under their own name. Nicknames are not allowed. Boxers are required to pass a medical exam performed by a physician (a doctor of medicine or a doctor of osteopathy) that has been certified and registered with USA Boxing. Physical reports are expected to be submitted with the application for membership. Any participation in unsanctioned matches could result in suspension or termination from the association.
Officials, Administrators and Physicians
Boxing officials, coaches and physicians also have to be certified. For officials and coaches USA boxing also requires that they attend a "level 1 certification clinic" and pass a "level 1 examination with minimum score of 70%." The Clinic Request form must be submitted to USA Boxing, two weeks or more in advance. It must be signed by the LBC president and LBC chief of officials. The form will be rejected if not properly completed, signed and turned in on time. The physicians are required to pass the Ringside Physicians' course and certification exam usually held in June.
Eligibility
Professional boxers are not eligible to register with USA Boxing. Neither are competitors from other contact sports such as mixed martial arts, Tough-Man events, kick-boxing, and cage fighting. Applicants must be U.S. residents. Female applicants have to pass an additional medical certification to ensure that they are not pregnant, are not prone to pelvic diseases or have endured recent breast malfunctions.
Fees
Membership for athletes varies depending on location. The Florida Boxing Association requires athletes to pay $55 to register, non-athletes pay $85 and clubs pay $200. USA Boxing charges sanction fees for competitions, which are $250 and which includes the insurance surcharge. For Pro-Ams, USA Boxing has determined that a fee of $100 per amateur bout with a maximum of $500 each event may be charged and retained by the LBC.
Insurance
Boxers are required to have accident insurance coverage of $25,000. USA Boxing will help link boxers with policy providers if boxers need help finding coverage. According to the USA Boxing committee, it automatically covers boxers with "accidental death/injury up to a limit of ten thousand dollars ($10,000) per person for all travel to and from all USA Boxing-sanctioned competitions." USA Boxing adds the premium to the boxing membership fees.