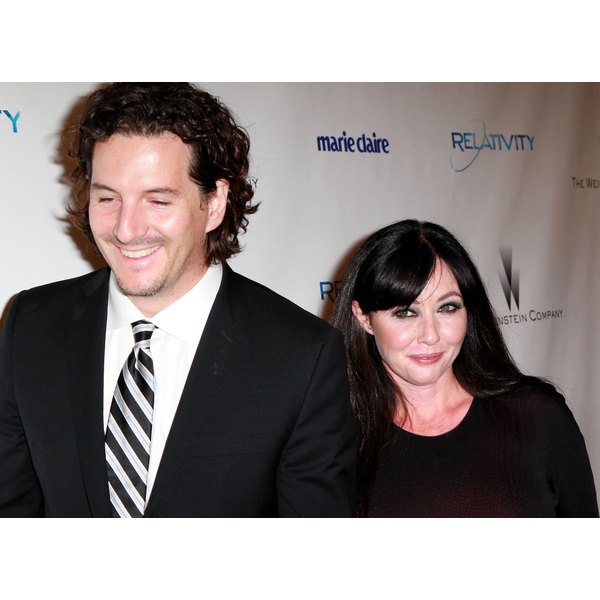 Earlier this summer Shannen Doherty won a lawsuit against her former managers for letting her health insurance lapse in 2014, leading to the spread of her cancer. Now, her husband, Kurt Iswarienko, has reportedly also filed a lawsuit of his own.
People reports that the photographer has filed a suit against the firm Tanner Mainstain Glynn & Johnson this past Friday, with claims that Doherty's breast cancer has damaged their love life.
The lawsuit attests that Doherty's late cancer diagnosis due to her manager's failure to pay her medical insurance premium resulted in her insurance lapsing for the year. Once she got her insurance back, the cancer had spread and invasive treatment (mastectomy, chemotherapy, radiation) was needed.
According to People, Iswarienko claims that because of Doherty's illness he has lost "love, companionship, comfort, affection, solace, society, moral support, sexual relations and all other elements of consortium," that resulted in "pain, suffering, mental and emotional distress and worry."
Beyond juggling lawsuits, ShanDo recently began radiation therapy. Doherty has been tracking her journey, posting pictures with friends and family to Instagram. Doherty also posted a picture of her husband with the caption: "I love my husband."